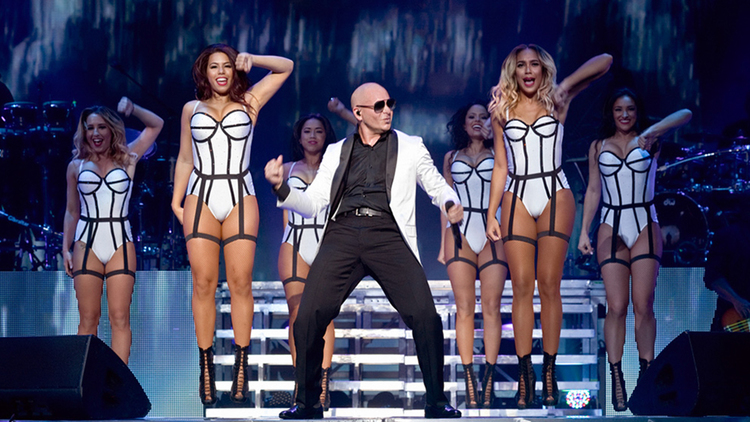 The Most Bad Ones, The Ladies Behind the Man of the World.
(Grab somebody sexy, tell 'em hey)
Have you ever wondered who the gorgeous women behind Pitbull are? If you're like me and go to Pitbull concerts any chance you can, you might be as curious as I was. While most artist have backup dancers, Mr. WorldWide has a team of 6 backup dancers who Pitbull has named, "The Most Bad Ones". I know, I know you're probably thinking, "terrible grammar" but when you're taking over the world you do what you want.