Must Watch Rihanna's Work Music Video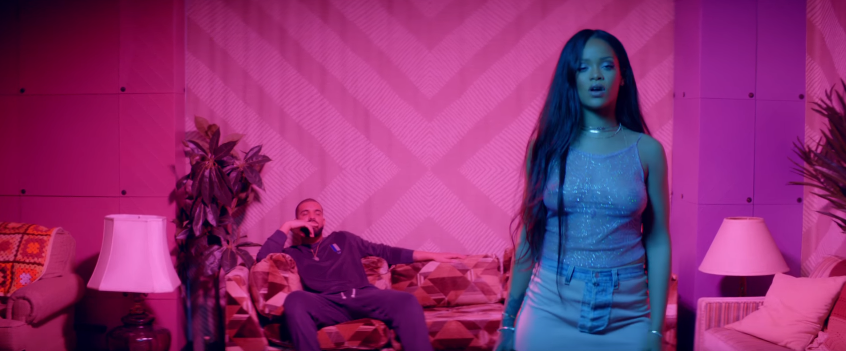 Today, RiRi gave us the gift of her music video to "Work," a song from her album, Anti.

If you haven't yet, you must watch Rihanna's Work music video! Accompanying Rihanna, Drake drops a nice verse as well. Though the track seems to be doing OK in the charts, the song got a lot of mixed reviews from critics, including Robin Reiff of The A.V. Club saying, "the sheer repetition of the hook creates a built-in expiration date for when this song transitions from catchy to mildly annoying."
The video is split into two parts. The first was directed by Director X, who is known for directing many music videos like Kendrick Lamar's "King Kunta" and Drake's "Hotline Bling". Director X's version takes place in a restaurant in Toronto called Real Jerk. The secend part is directed by Swedish director Tim Erem. This version is studio filmed.
Both version of the music video are visually entertaining, and both give the song a different vibe. Which one do you like best? Watch Rihanna's Work music video below.