Hopsin's No Words Criticizes Today's Rap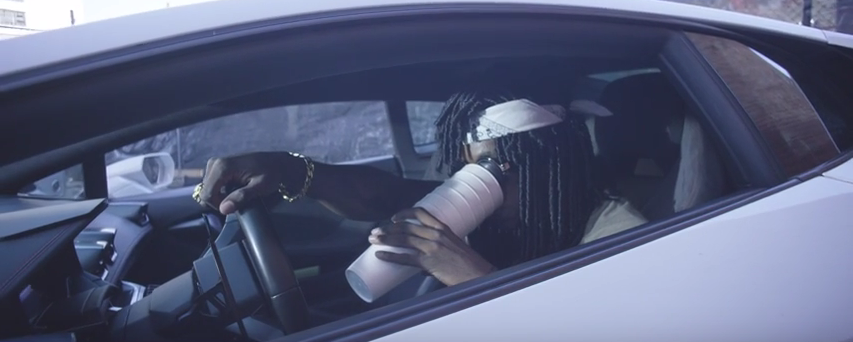 There are few artists out there that are able to take a stab at social issues or pop culture issues and be right on point. Hopsin is certainly one of them. On Hopsin's new album, Pound Syndrome, there's a skit called "No Words." In the skit, the California rapper takes a shot at the new rap artists that, for a lack of better description, rap gibberish over their beats. There are several rappers that do this, Future, Young Thug, to name a couple, and even though Hopsin doesn't call anyone out by name, we have a pretty good idea of who and exactly what he's talking about.
Hopsin starts off the skit with:
"Man, rap today f*cking sucks bad. I don't give a f*ck what anybody says. These fools ain't spitting no type of dope sh*t. But that's not even the bad part. They're not even saying words anymore. They just got a hard ass f*cking beat to trick dumb asses like you to make you think you like the sh*t. Play that f*cking beat. We got some real f*cking mentally retarded rappers in the game. I know for a fact nobody knows what the f*ck these dudes be saying. Wait, turn my reverb and my auto-tune on real quick, this what the f*ck they be doing."
Partially blaming the consumption of this kind of rap on the audience, Hopsin makes it clear that the production of this kind of music exists solely because there's a demand for it. The title, "No Words," is very fitting as Hopsin raps over a beat without actually saying any words, more so gibberish. Though the track was originally a skit of the album, it received it's own music video. In the video, you'll be sure to find a plethora of stereotypes of today's rap videos. There's no shortage of scantily clad women, drug usage, Styrofoam cups, guns, and even money being thrown around and at the camera.
Clearly, there is an issue with today's rap lacking the lyrical genius, wordplay, and quite frankly, the enunciation that once blanketed hip hop and characterized it. For years now, audiences have yearned for a return of that golden era of hip hop. Maybe Hopsin's track is a glimpse of hope and maybe it'll help people get their act together. After all, they say its always darker just before dawn.